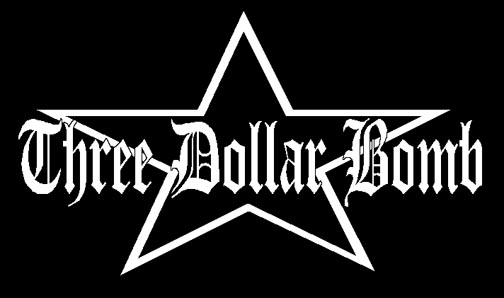 SHAD WARRELL
Vocals & Guitars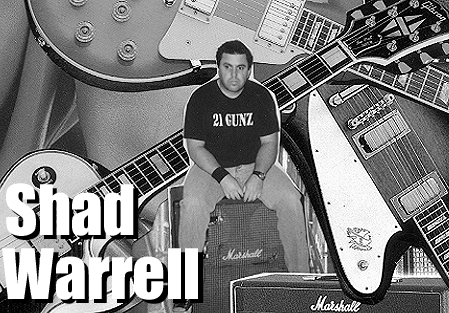 NAME: Shad
BORN: 33 Years Ago in October 1971 in Orange County, CA
MUSICAL INFLUENCES: Social Distortion, Green Day, Face To Face, Squad Five-0, Rancid, MXPX, Bouncing Souls, Ramones, Vigilantes Of Love, Son Volt, The Replacements, Death On Wednesday, Cadillac Tramps...
FAVORITE BANDS: Changes Daily
GUITAR/SINGING INFLUENCES: Mike Ness, Billy Jo Armstrong, Paul Westerberg, Lars Frederiksen, Jar Ferrar.
FAVORITE STUFF: I won't tell you what I like to eat, or watch on tv becuase nobody really cares anyway. I do like mexican food though. and Survivor is a neat show.
GEAR: My Main Guitar Is: My Gibson 56 Reissue Gold Top Custom Shop Historic Series Les Paul w/ P-90 soapbar pickups, Marshall 1987x 50 watt Plexi head and 1960ax vintage Marshall cabinet with 25 watt Celestion greenbacks, DOD 250 preamp / overdrive, Danelectro fish & chips 7 band eq for lead boost, Gibson medium gauge picks and Everly Rocker guitar strings. & Audio Technica vocal michrophones.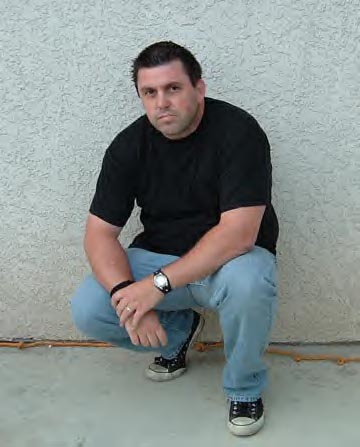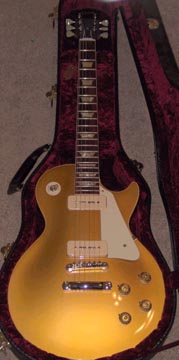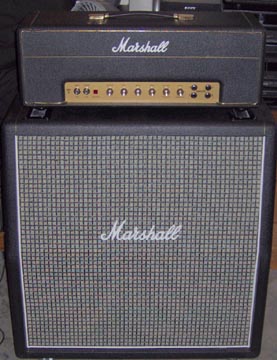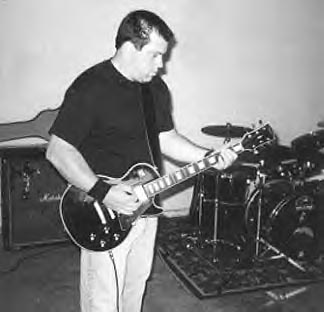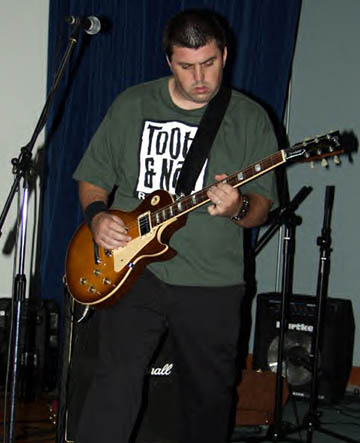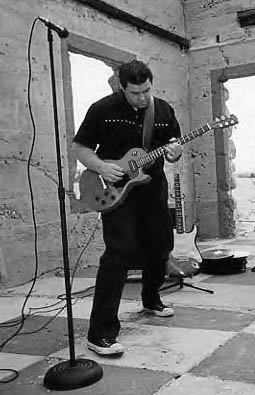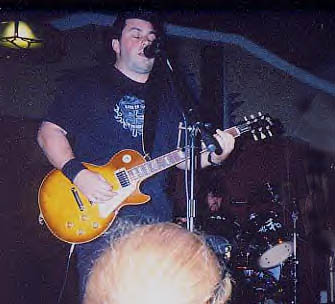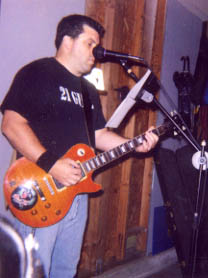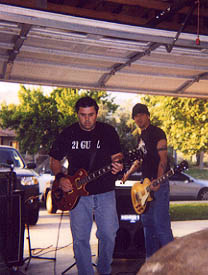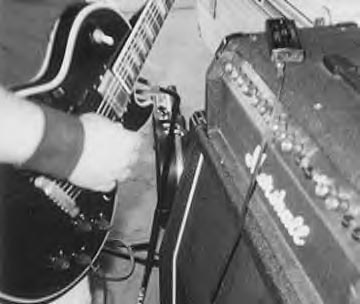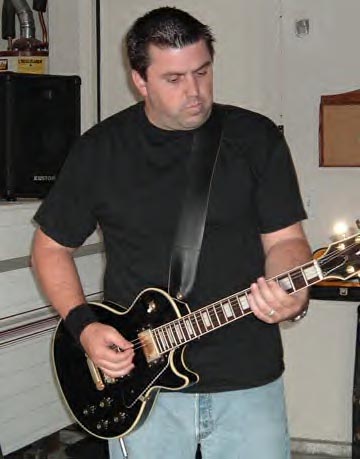 SHAD WOULD LIKE TO THANK:
Special Thanks should be given to some people that have been instrumental in the enrichment of my life.
My beyouteaful (beautiful...) wife and best pal, Tanya... she's really great at everything she does, especially at being a mom.
My kids, Ryan, Jayden and hayley.... two roses and a sunflower in my garden.
My Mom and Dad, Tanya's Mom and Dad (thanks for the tile....)
...And other friends i've forgotten to mention. also, i must certainly thank Jesus Christ for always being there, even though i can't see him. He made an awesome sacrifice for me, perhaps he shouldn't be at the bottom of this list. yes, i'm a Christian, but i'm not going to preach to you so you don't have to avoid me at shows or around town or whatever. thanks to all the people who given their time to share bits of good advise and pearls of wisdom. rock & roll!!!!!